This is the first free release by MCTexels. You've probably played Skyblock by this time. However, Singularity is nothing like it. There is more, but should we say.. less?
Start in the Overworld on in the Nether.
A block and a chicken is all you have.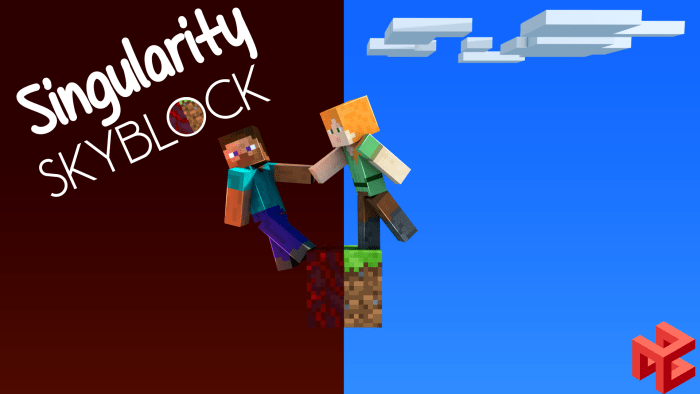 Do you want a new experience of the old and ordinary skyblock? Perhaps something which is more challenging? Don't look any further. Singularity Skyblock offers many new gameplay aspects and ways to survive.
Singleplayer & multiplayer compatible.
Start in the Overworld or in the Nether.
A block and a chicken is all that you have.
By StarkTMA & Eckosoldier
[embedded content]
Follow us on our social media:
Twitter (StarkTMA)
Make sure to use the Ads link if you wish to support