The modern city is just a little free-time project I, Gibuilds, have been constructing since Sept 1st, 2020. It is also the same time I'm starting my Youtube channel. 10 Episodes of timelapse later, the city has grown with lots of memories and awesome builds.
The city contains various roads, shops, offices, apartments, suburbs, and even a mosque. The city is also filled with lots of amazing details and interiors (for some builds) that you probably want to explore.
Suburbs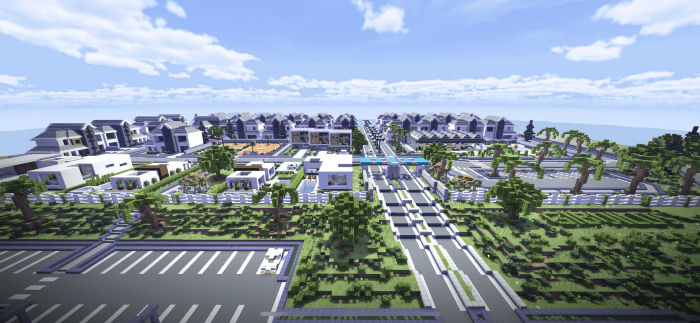 Shops and Apartment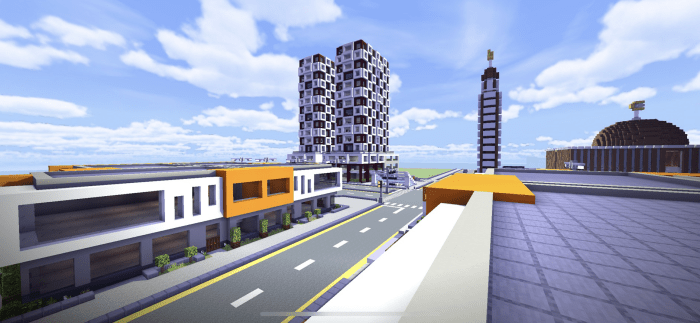 Offices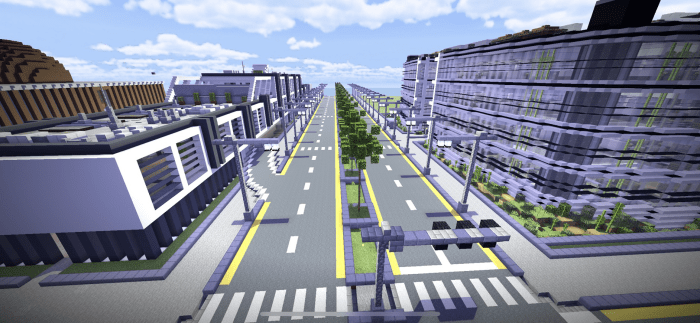 Mosque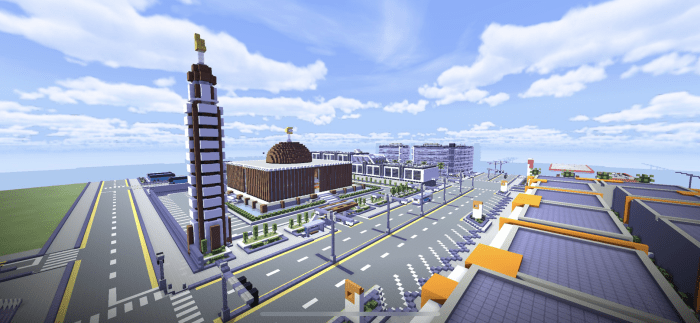 Additional View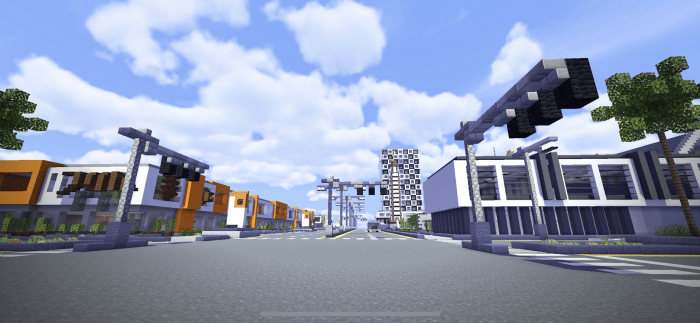 Installation
Installation has been tested on iOS, but its is assured to work also for Windows 10 and Android, if you have the correct version.
Installation guide for Windows 10, IOS & Android:
1. Click the link on 'Download through linktree'
2. Once you are in the linktree link, click the type of files download that you want
3. Press download on the mediafire link
4. Once you have finished downloading the map, click the downloaded .mcworld file and it will launch Minecraft.
5. Once Minecraft has imported the map. Click on 'Play', find a world named 'Modern City Eps.10' and enjoy!
6. If the world fails to be imported, try downloading the zip file, then change the last name of file from .zip to .mcworld
Downloads
Supported Minecraft versions