Do you play Minecraft on a lower end device? Does your computer force you to use large, sometimes unplayable render distances? Or are you frustrated by the render distance options the game forces you to use?
The Render Distance Limiter Resource Pack aims to fix these restrictions imposed by Minecraft. With this resource pack, you can change the render distance to as low as two chunks or as high as 14 chunks in 2 chunk increments using the subpacks feature.
THE MINIMUM SUPPORTED VERSION IS 1.16.100.4. THIS RESOURCE PACK WILL NOT LOAD ON EARLIER VERSIONS OF MINECRAFT.
This resource pack makes use of the new fog options in 1.16.100 to restrict the render distance to a custom radius. As the fog gets closer to the player, further away chunks are not rendered (this is observable when the distance is really close to the player, like 1 chunk away, even though this is not a current subpack option).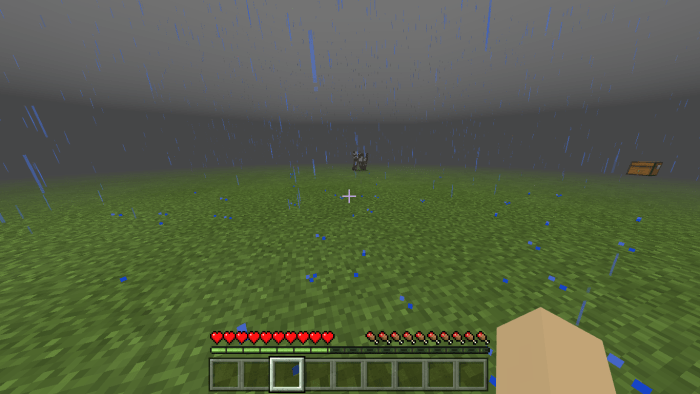 An example of 2 chunk render distance in the overworld.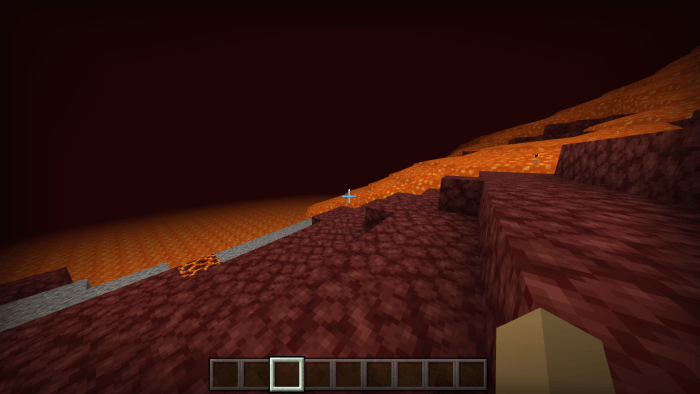 An example of 2 chunk render distance in the nether.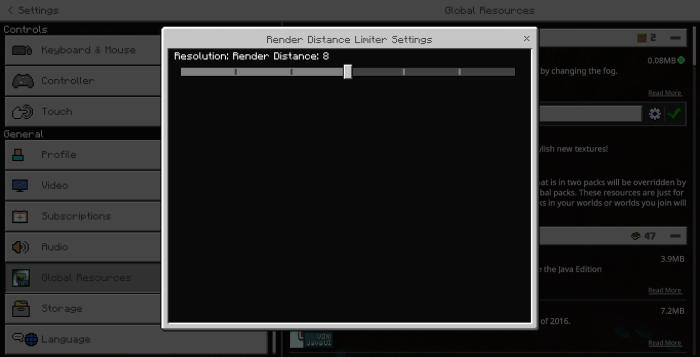 Use subpacks options to change the Render Distance.
WHEN CHANGING SUBPACK OPTIONS, YOU NEED TO RESTART THE GAME AND YOUR WORLD FOR CHANGES TO BE APPLIED.
So what are you waiting for? Download now!